Ha Ha Hanukkah, The OC's longest running Jewish holiday showcase is back!.
This years lineup features Dana Eagle, Adam Gropman, Amy Ashton, Barry Weisenberg and Lee Levine.
Dec 13 @ 8 PM $12
The Brea Improv
120 S. Brea Blvd.
Brea, CA
Call the Box office @714-482-0700 or Get your tickets at www.improv.com.
18 & over 2 item per person min.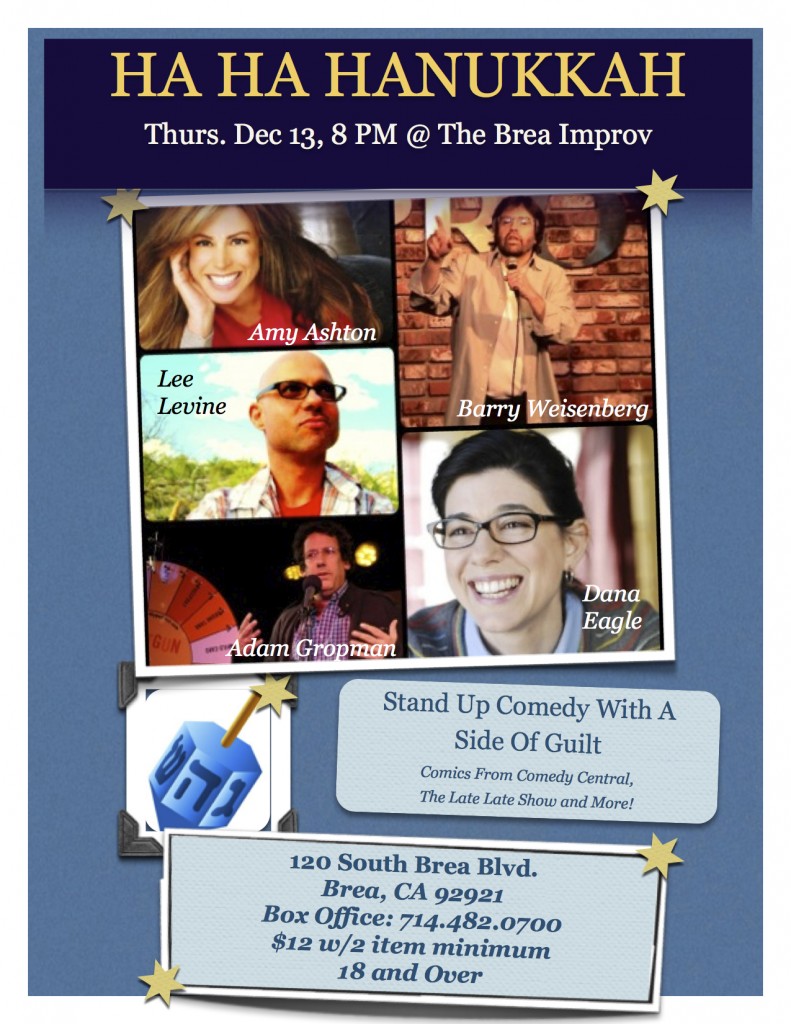 Special Event Flappers from lee levine on Vimeo.